Greta Leeming Studio of Dance is a centre of dance excellence.
Our studio was established in 1962 with only 30 students taking ballet classes out of the basement of then owner/director Greta Robinson's home. In six months enrollment soared to 300 students, and the studio moved to Merivale and Kirkwood. As GLS built its reputation as a premier dance studio and continued to grow, the studio moved to its current location in 1973 and expanded to offer classes in all the forms we now teach today.
In 2011, Mrs. Robinson hung up her pointe shoes and handed the reins over to Tami-Lynn Caloia, who had been teaching at the studio for over 20 years. Tami-Lynn further expanded the studio space and facility to meet demands of enrollment, which now comprises 6 studio spaces, a full recreational program for dancers ages 2 and up, two competitive dance streams, one of Ottawa's largest adult dance class offerings, and multiple successful summer camps and intensives.
Since it's inception, GLS has helped thousands of young dancers reach their full potential, with many moving on to become company dancers, entertainers, as well as dance education professionals. Our teachers and choreographers are highly qualified professionals who are committed to providing every student of any skill level with quality training in a positive environment. Come see what over 60 years of dance excellence can help you achieve!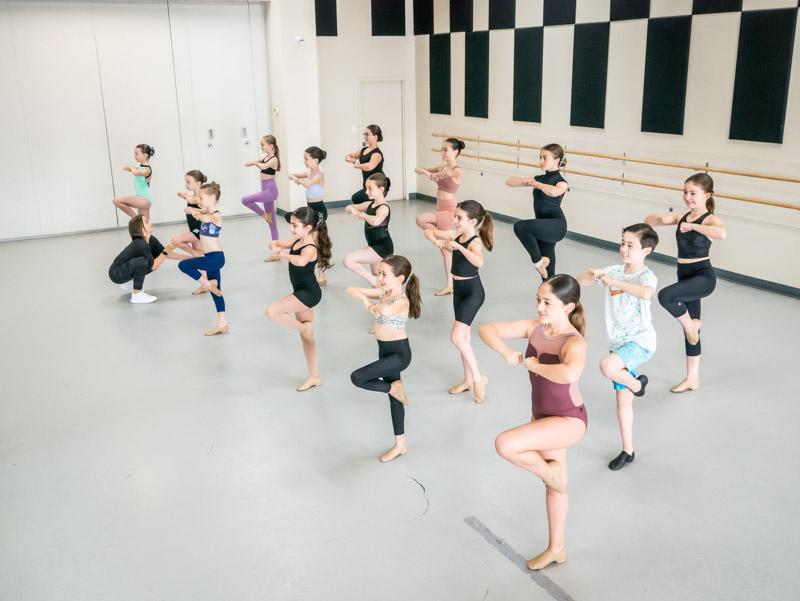 Our facility
Conveniently located just off of the Queensway at Baseline and Merivale, our facility boasts 6 studio spaces and 3 change rooms. All studios are equipped with Bluetooth speaker systems and Rosco sprung flooring to give our students the best possible space to dance in.
Our studio is located in the Loblaws plaza, which is within walking distance to a coffee shop, several restaurants, a grocery store, a pet store, and more. Lot parking is available for free, and we also offer complimentary Wifi service to our families.
At this time, we ask that parents adhere to a "drop and go" procedure when bringing their dancers for class to alleviate congestion in the studio hallways.