Royal Academy of Dance (RAD) Ballet Classes
At Greta Leeming Studio of Dance, we follow the Royal Academy of Dance (RAD) ballet program. Ballet dancers are encouraged to take exams and class awards, which are held each year at the studio by an RAD examiner. Our studio is proud to help our dancers achieve high merit and distinction awards in all levels of RAD exams, from Primary in Dance to Advanced 2, and have helped numerous dancers qualify and take their Solo Seal Award examinations.
Ballet dancers at GLS are also encouraged to audition for children's roles when ballet companies perform in Ottawa, and many GLS dancers have gone onto study at Canada's top ballet schools like the National Ballet School, Royal Winnipeg Ballet School, École supérieure de ballet du Québec, and the Alberta Ballet School.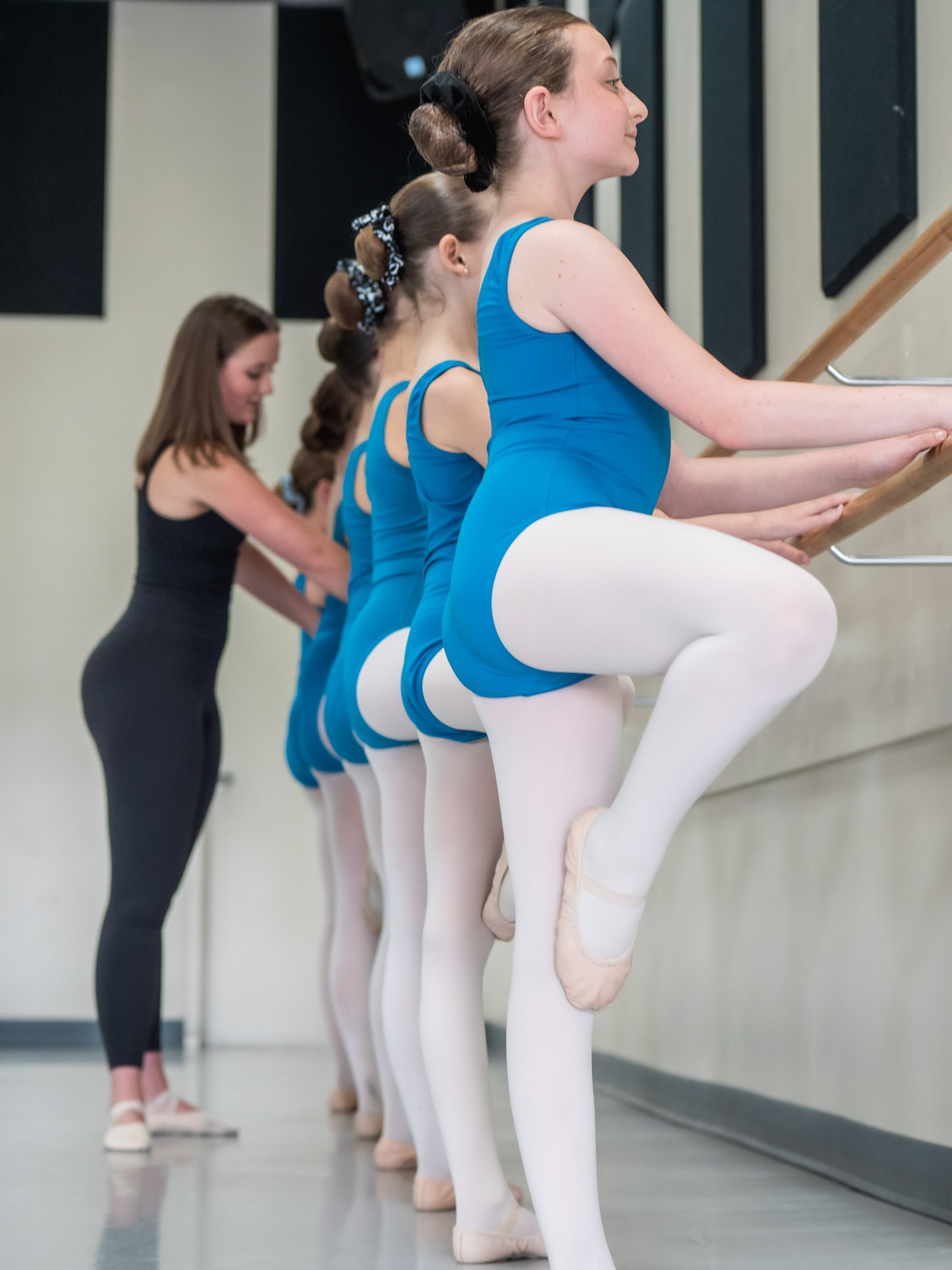 RAD Graded Ballet Classes
The graded ballet program from the Royal Academy of Dance offers a fantastic ballet foundation for young dancers in a structured, immersive environment. Dancers take classes up to three times weekly, and learn both classical ballet and character dancing.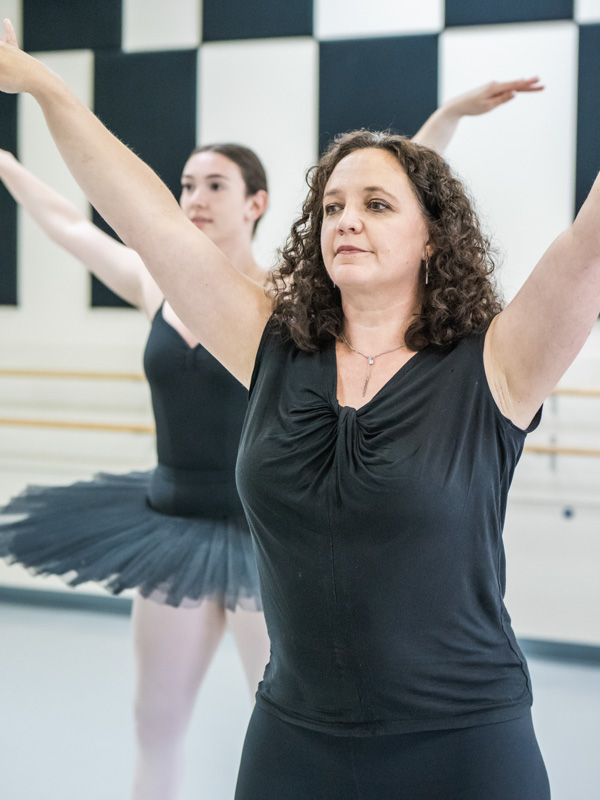 RAD Vocational Ballet Classes
Once dancers have progressed through the graded curriculum, they move onto the vocational syllabus from the Royal Academy of Dance. Structured to prepare dancers for company auditions and professional careers, the vocational syllabus introduces pointework for girls. Dancers can expect to take three classes weekly of 90min or more, which gives them exam and pointework eligibility. Dancers who do not wish to take exams may take two classes weekly, however are not eligible for pointework and may be ineligible for future exams.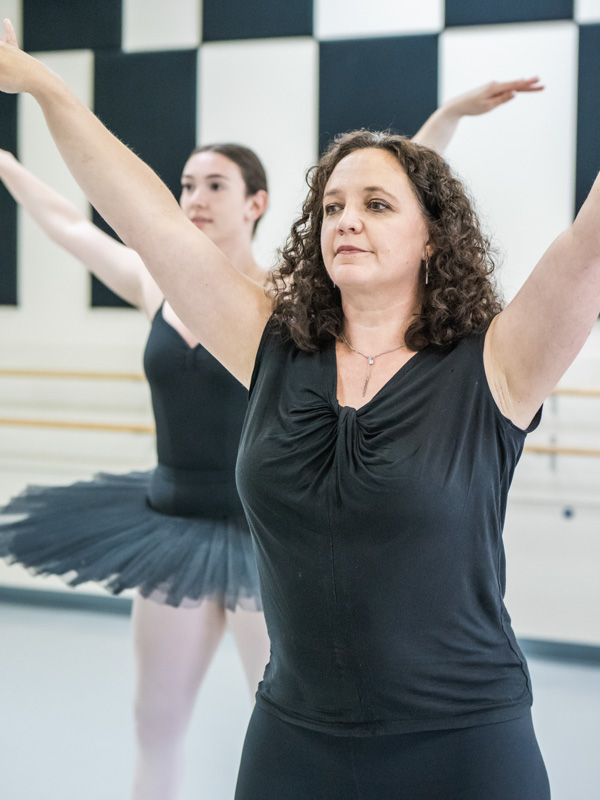 Adult and Post-Secondary Ballet Classes
We offer multiple levels of ballet classes for dancers above the age of 16, including nighttime and daytime classes. Former competitive dancers and current university dance team members can continue their training at our weekly post-secondary ballet and jazz classes.
Students new to dancing or our studio are encouraged to contact us for level recommendations, as adult dance programs and levels can vary from studio to studio.
The Royal Academy of Dance ballet examinations and class awards provide an excellent opportunity for aspiring dancers to demonstrate their skills and artistry while also motivating them toward achievements for each grade level. Dancers must take a certain number of classes per week to be eligible for exam and class award consideration, and must be registered as of Term 1. When registering for exams, there is no flexibility on examination dates or refunds, as the exam dates are determined solely by the RAD and not by GLS.
In a formal RAD examination, dancers enter in groups of up to 4 to perform exercises and repertoire on their own in front of an examiner. A class award assessment is less detailed then exams, allowing candidates to demonstrate their progress and receive feedback. Groups of up to 8 dancers go in with their teacher leading the examination class. All candidates who successfully pass an examination or class award receive a certificate of achievement.
Part-time competitive dancers may be considered for either a class award or a formal exam based on the teacher's discretion and their hourly time requirement. Full-time competitive dancers may take the Open Ballet class as a supplementary class (which can count towards pointe eligibility), however it will not count towards their weekly class requirements to be eligible for a class award or exam.
See Schedule for Requirements
Ballet Level

Gold Commitment

Eligible for Class Award

Platinum Commitment

Eligible for Exam or Class Award

Primary

1-2 classes weekly
– – –

Grade 1-2

1 class weekly
2 classes weekly, preferred

Grade 3-5

2 classes weekly
3 classes weekly, preferred

Vocational Levels

2 classes weekly, not eligible for pointe
3 classes weekly, eligible for pointe
At the Grade 3 level and above, dancers must take a minimum of 2 ballet classes weekly.