Greta Leeming Studio of Dance is proud to be the home to two high-performing competitive dance teams. Our teams combined have over 100 dancers ranging from 5 to 18 years old competing in all styles, including tap, jazz, ballet, lyrical, and contemporary.
We are consistently acknowledged in Overalls at all competitions spread across all dance styles, age divisions, and categories from solos through to groups. As a studio, we pride ourselves on our commitment to "quality over quantity" when building our routines and maintain a strong focus on the importance of each individual and how they contribute to the group and the team as a whole.
Both our full-time and part-time competitive teams receive the same level of high-quality dance education GLS is known for. Every student enrolled at the studio, at all levels, recreational or competitive, receives only the highest quality of dance training.
Our competitive programs teach valuable life lessons that will benefit students in all future paths. Self-expression, self-discipline, responsibility and time management to name only a few. Our studio is positive and safe environment to learn, meet new people, and thrive.
Audition for our competitive team
Open auditions held Monday June 26, 2023
Open auditions happen each summer for recreational students looking to join our competitive program and for students new to GLS. Current GLS competitive dancers are assessed throughout the year, and are not required to re-audition each year.
Private assessments are available all year round, which include a private lesson with one or more of our competitive teachers and a verbal recap after the class. We are always thrilled to welcome new members into our GLS family. We are happy to assess your child and can trust we will give you a true and authentic professional opinion on their proficiency and how they would fit inside our GLS walls.
Register for auditions
Our Latest Competition Results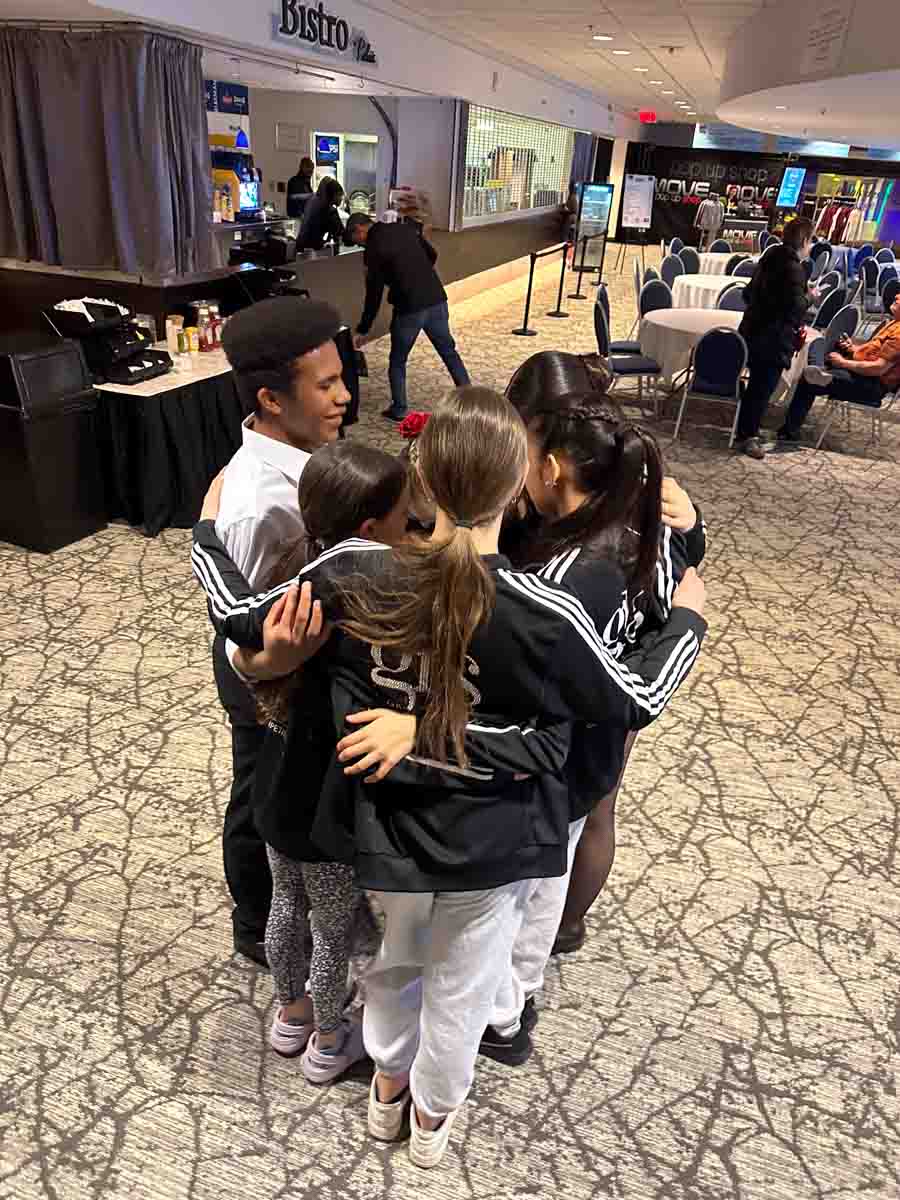 Full-Time Competitive Team
The Full-Time program is geared for the dancer that seeks the full competitive experience and potentially aspires to pursue a career in the dance industry. Our current FT dancers commit to 3 days a week of classes and weekend rehearsals from approximately October to May. Our FT team competes in Ottawa and across Ontario each year with a Nationals competition on average every 2 years.
Part-Time Competitive Team
The Part-Time program is for the dancer who wants the excitement and the challenge of the competitive experience but at a commitment level that will allow them to participate in other activities. Our part-time team competes locally in the Ottawa area and currently commit to classes two days a week.
Register to audition for our competitive teams
Audition time blocks – June 26, 2023
Ages are as of December 31, 2023
6-8 years old
Audition time: 5:00 – 5:45PM
Arrival time: 4:45PM
9-13 years old
Audition time: 6:00 – 6:45PM
Arrival time: 5:45PM
14+ years old
Auditions to join our competitive team for 14+ year olds will be given on a per-request basis so we can evaluate dancers in class with the rest of our competitive team.
Audition information
Where to go and when:
All auditions are being held in Studio 6, upstairs between the Fabricland and the dentist. Please arrive 15min before your scheduled audition time to get checked in with a member of our team and warm up. Audition blocks are organized by age group based on the dancer's age as of December 31, 2023. If your dancer is born between July and December, make sure you're arriving for the correct time!
What to wear and bring:
Dancers should wear all black dancewear with their hair pulled back out of their face. Please bring dance shoes (jazz or ballet shoes, tap shoes) and a water bottle.
What to expect:
The auditions will be run similar to a class. We'll start with a flexibility/coordination assessment, then work on steps down the room and a small combination. Dancers do not need to prepare anything. The tap portion of the audition will take place following the jazz portion. Dancers are free to leave if they do not wish to participate in the tap portion of the assessment.
For current GLS students:
We will also be taking into consideration progress this past year in class, application of feedback throughout the season, and consistent class attendance in competitive team invitations.