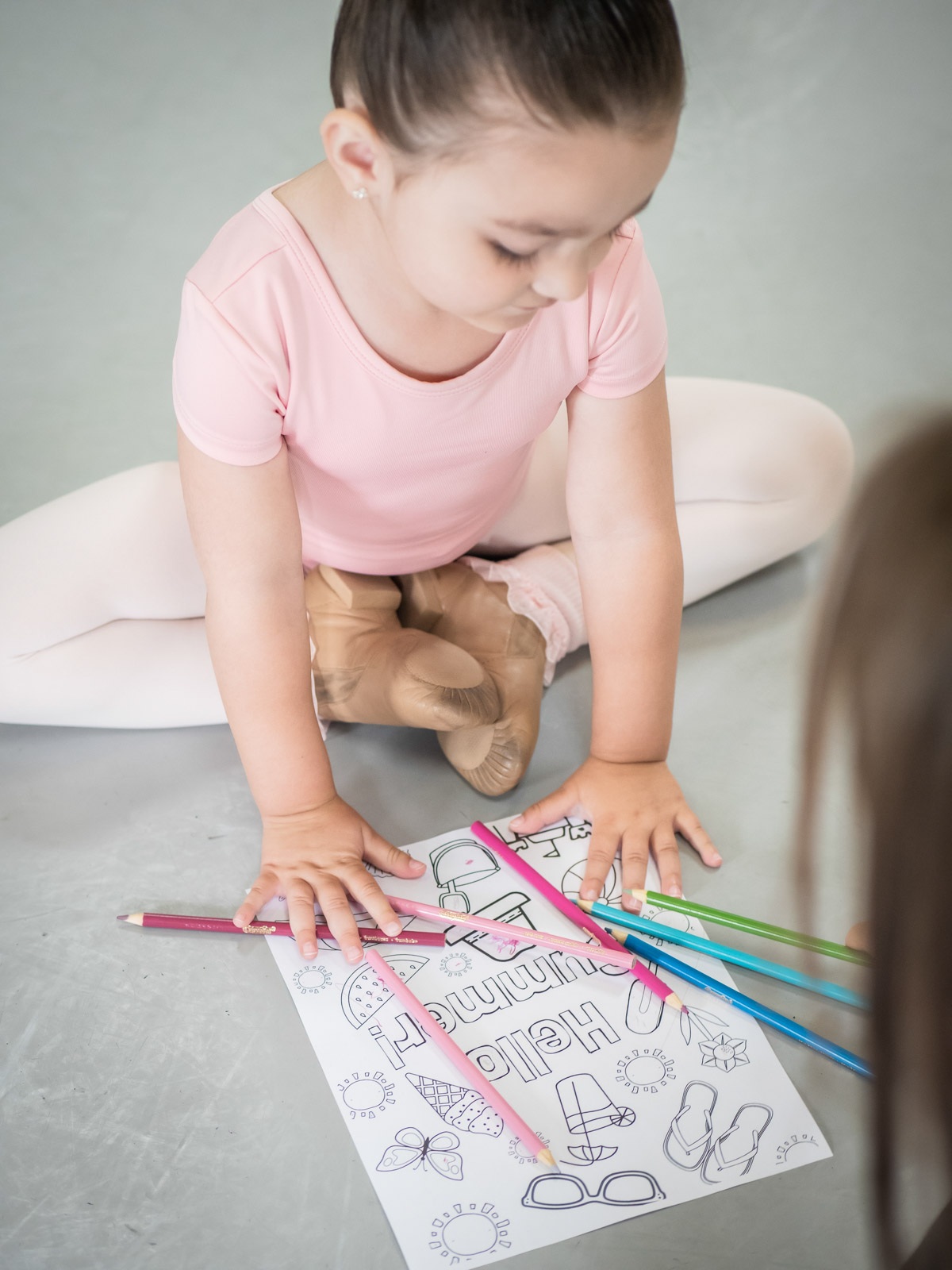 Get moving and have fun at GLS every July
Summertime is made for trying new experiences, staying active, and making new friends… our dance camp has all three!
Dance Camp is open to campers ages 4-12, with no previous dance experience needed. Each day, campers will learn a variety of dance styles, including jazz, ballet, tap, hip hop, musical theatre, lyrical, and more. Campers will also build their creative skills with fun activities, crafts, and games. The week ends with a showcase for family to come watch what their campers have learned over the past week.
We encourage any dancer under 12 years old looking to join our competitive team to take part in dance camp each summer to continue perfecting their skills and staying in dance shape over our break. Dance camp is also a fantastic way for new dancers to see what styles they might be interested in exploring further before committing to a full term of dance lessons.
A message from our camp director
GLS Dance Camp is my favourite time of year because we have the wonderful opportunity to spend our summer with new and familiar faces! Kids can explore all sorts of dance genres and improve in so many different life skills. What makes GLS camp so special is not only the dance but the friendships that are created along with the endless memories! It is truly a special experience and I am so honoured to be a part of it!
– Celina D'Orazio
What do I learn at camp?
Each day, campers will learn a variety of dance styles including jazz, tap, ballet, hip hop, lyrical, musical theatre, and more. Campers will also build their creative skills with fun activities, crafts, and games.
Who will I be dancing with?
Campers will be placed in one of four groups based on their age range. We do our best to accommodate requests for friends to be in the same group, however depending on the age spread of the campers it is not always possible.
Friday Show Day
On Fridays at 3PM, families are invited to our dance camp show where campers perform their routines they learned throughout the week!
See this year's schedule
What should I bring and wear to camp?
We ask that campers bring a small dance bag or backpack with belongings only (water, shoes, lunch and snacks). Campers can wear any clothes they are comfortable to move in (bodysuit, tights, shorts, tank top, leggings, t-shirt). Please come dressed in your camp wear. All dancers must bring clean indoor shoes. For dance shoes, we recommend tap shoes and either jazz or ballet shoes. If a dancer doesn't have tap shoes, they can wear character shoes or their clean indoor shoes. If a dancer must be left with an electronic device, it MUST be kept away in their bag.
Lunch and snacks
There are 2 snack breaks and 1 lunch break per day. We kindly ask that all food is nut-free, and that dancers bring enough water to last them the day (we do have a water fountain if needed to refill water bottles). There is a microwave available for dancers to use at lunch.
Week 1: July 3-7 – full
Week 2: July 10-14 – full
Week 3: July 17-21 – full
Week 4: July 24-28 – space available
Dance camp is $349 per week
Price includes:
Complimentary before-care starting at 8AM
Complimentary after-care until 4:45PM
Camp t-shirt
Registration opens Monday February 13, 2023
Register for dance camp
Registration for Dance Camp 2023 is now closed. Thank you all for joining us, and we hope you had a great time at camp!
Registration and payment information
Full camp fees are due upon submission of the registration form. If you have any questions about whether dance camp is right for your child, please use our general contact form. Refunds may be given before your camper's first day of camp: 75% refund up to 30 days before camp, 50% refund up to 14 days before camp. Unfortunately we are not able to give refunds for late cancellations due to the popularity of dance camp.