How to register for classes
Registration at GLS happens solely online. Families returning to the studio will receive pre-approved classes in the summer for the fall, and are pre-registered in subsequent terms. Dancers move up levels on a yearly basis every fall, or by a teacher's recommendation.
Families pay a $25 admin fee for each dancer registered upon submission of the registration form. A final invoice will then be sent once your registration is complete. Please be patient with us – registration is a manual and time-intensive process, so there may be a bit of a delay in submitting your registration form and receiving your next steps!
Trial classes: At this time due to the popularity of our programming, we do not offer any trial classes. Please contact us for more information on finding the right class for your dancer!
RAD graded & vocational ballet classes in winter term: Please note that our dancers in most graded and vocational classes will be preparing for exams in the winter term. New students will be accepted on a case-by-case basis, however to ensure the success of our exam students, these classes cannot slow down or go backwards to accommodate new dancers.
2022/2023 term dates
Fall Term: September 12, 2022 – December 17, 2022 (14 weeks)
Winter Term: January 9, 2023 – March 11, 2023 (9 weeks)
Spring Term: March 20, 2023 – June 17, 2023 (13 weeks)
61st Annual Recital: June 19 & 20, 2023
Most classes in the winter and spring terms are a continuation of the fall term. Dancers remain with the same class until our 2023/2024 season.
Studio holiday closures
| | |
| --- | --- |
| Thanksgiving | Monday October 10th, 2022 |
| Halloween | Monday October 31st, 2022 |
| Christmas Holidays | Sunday December 18th, 2022 to Sunday January 8th, 2023 (inclusive) |
| Family Day | Monday February 20th, 2023 |
| March Break | Monday March 12th, 2023 to Sunday March 19th, 2023 (inclusive) |
| Easter Weekend | Closed Friday April 8th & Saturday April 9th, 2023 (Open Easter Monday!) |
| Victoria Day Weekend | Saturday May 20th – Monday May 22nd, 2023 |
Register for dance classes
Registration for winter term opens for new students on November 28, 2022.
Please check back on Monday to register your dancer in our winter session!
Payment policy
Most classes run as a continuation of first term, please inquire at the office about any new class openings.
Ask about our price reduction for each additional class and/or family member!
2022-2023 dance fees are determined by length of class. Contact us for further information.
Annual registration fee of $25 per student.
$25 NSF fee
Exam, competition and recital expenses are additional.
Refund policy
A $25 non-refundable fee is applied to every registration, payable immediately upon submission of the registration form. Prior to the start of classes, a 50% refund will be offered. After 3 weeks of classes beginning, no refunds will be given. Unfortunately, we are unable to give refunds for classes missed due to events outside of our control, such as inclement weather or government restrictions.
COVID-19: We are unfortunately unable to provide any refunds for classes missed due to close contact isolation, however we do provide credits on family accounts for dance missed due to the studio being closed during lockdowns.
Tuition late fees
First term tuition fees not paid by November 1st, 2022 will have a 10% late fee applied per month. Families with a payment plan in place will be applied a late fee December 1st, 2022 for first term should payments not be paid on time.
All tuition fees from 2021/2022 dance season must be paid up prior to registration or the student will not be allowed to register for fall term.
All tuition fees from first term must be paid up prior to the start of second term (January 9th, 2023) or the student will not be allowed to re-register for second term. Second term tuition fees not paid by January 31st, 2022 will have a 10% late fee applied per month.
Photo/video implied consent
Upon any class registration, implied consent is given to use any photographs taken for use in studio publications including the GLS website or other electronic forms of media. If you do not consent you have the option to decline permission by notifying the studio office in writing.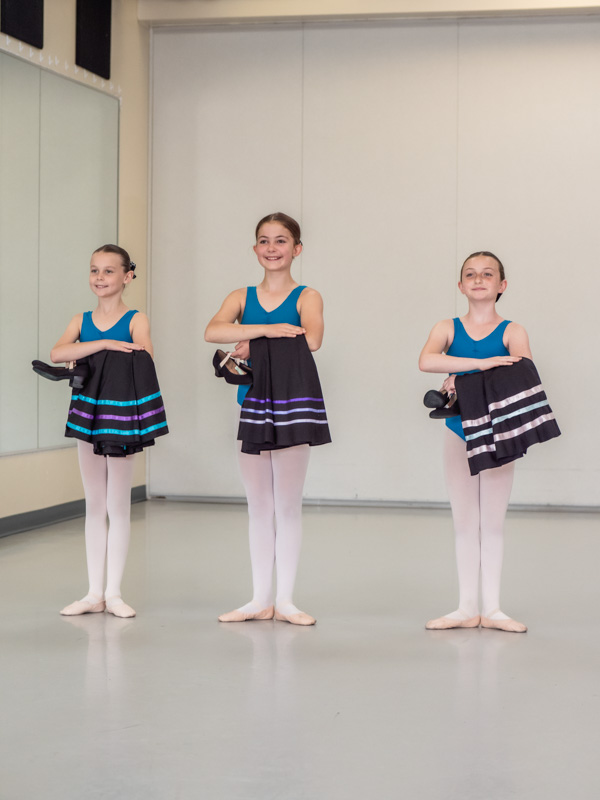 Shop for dancewear
We polled our GLS community for the best places to shop for uniform and other dancewear in Ottawa, and here is where they recommended! Please note that not all local stores will carry all uniform pieces.
Download Dress Code